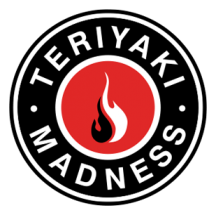 Get this: Asian fast food restaurants have grown by nearly 500% since 1999. That means it's the fastest growth seen in any fast food category in the country. In a matter of only 15 years, Asian cuisine has surpassed all other categories and continues to hold the crown as kind of quality, loyalty and expansion.
Big Ol' Bowls of Being Your Own Boss!
No fast food experience is required to be a TMAD owner.

Has a strong work ethic, a commitment to follow our proven systems, and basic business management skills

Loves the brand and the service industry

Is passionate about delighting customers and delivering a best-in-class client experience and top-quality services

Has great people skills

Is actively engaged in driving their business, including networking and building partnerships in the community to promote their business

Possesses an entrepreneurial spirit and the determination to succeed
Cash Investment (Liquid): $150,000
Minimum Investment: $313,500
Maximum Investment: $653,860
Minimum Net Worth: $400,000
Franchise Fee: $45,000
Business Type: Franchise

Training & Support: Yes
Participation Types: Owner-Operator,

Executive

Model, S

emi-Absentee
Teriyaki Madness has had FOUR years of consecutive same-store sales growth and an Average Unit Volume (AUV) of $1,134,507*. The numbers prove that TMAD is a winning concept for new and experienced franchisees alike.TMAD has a high Average Unit Volume, low investment cost, and amazing profitability. Easy to buy-in and simple to succeed.

Teriyaki Madness combines the two fastest-growing segments in the category: Fast Casual and Asian.

Comprehensive training is followed up with continued support by an experienced team with amazing support and coaching from each department to keep your team woking the wok.

Our simple menu is intuitive for customers and employees alike. It's a simple and profitable business for 1 unit or 100 units.
Copyright © 2019 Kennedy Franchise Consultants